Who We Are
ML Barnard, Inc. is a strong force in the construction service industry, with a dedicated staff and loyal client base. We are proficient in all areas of commercial construction and design build services. We are also accustomed to working with architects, contractors, designers, construction firms and developers.
Our team takes great pride in treating every project, no matter the size, as if it were our own. We aim to build long-term relationships and want our clients to feel comfortable and confident in our work every step of the way – which is why we focus on eliminating common design and construction headaches. We truly believe that you're only as good as the people around you. Therefore, our ideal clients and partners are firms and individuals that share our company's values and priorities. It takes teamwork, communication and attention to detail to meet and exceed the expectation of building owners, and that's exactly what we do. As a result of our efforts, ML Barnard has also become one of the nation's top 10 authorized dealers of pre-engineered buildings manufactured by Nucor Building Systems.
Message from Mike Barnard
I am excited to tell you about ML Barnard. I started this company with the main goal of helping others and being dedicated to my client's needs. Over twenty five years later, we still focus on helping our clients by providing quality construction and design build services, while staying mindful of important aspects such as project timelines and budgets.
Respect, honesty, integrity, quality and commitment to service are values that are extremely important to me, and therefore this organization. Not only do we enjoy helping local businesses, but we make it a priority to dedicate time and effort serving the community. Some of the local organizations we've had the pleasure of helping include: The Jaycees, YMCA and the Stay in School Fund –– to name a few.
I look forward to building a relationship with your company, and helping with your commercial construction needs.
Sincerely,
Mike Barnard
Meet Our Leaders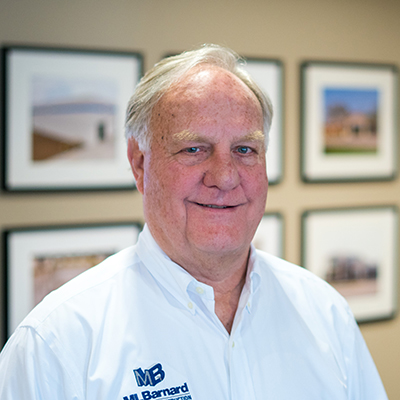 Michael L. Barnard P.E., LEED-AP
Owner/President
As Owner and President of ML Barnard, Inc., Michael Barnard's primary job responsibilities include engineering, design, strategic planning, estimating, client development, client budgeting, tax abatements and customer service. He is a graduate of The University of Cincinnati, where he received his Bachelor of Science in Civil Engineering (Magna Cum Laude class of 1975). Mike holds a Professional Engineer License in Ohio, Kentucky, Indiana and Minnesota. With over 30 years experience, Mike has gained a diverse and intimate knowledge of real estate and construction management. Mike is an active member in a number of Professional and community organizations.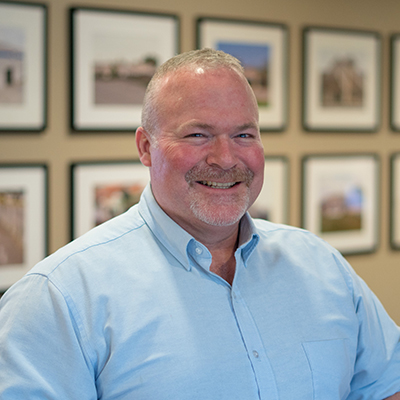 Joel E. Singer
Vice President
Mr. Singer is a graduate of Bowling Green State University with a Bachelor of Science Degree in Construction Management. He has over 30 years experience in the construction industry. He has held the positions of Vice President of Construction, Director of Construction, and Senior Project Manager during his career. As VP, Mr. Singer works closely with all company personnel to ensure smooth day-to-day operations while working with the company President to create, implement and refine operative protocols for best efficiencies to ultimately service our customers.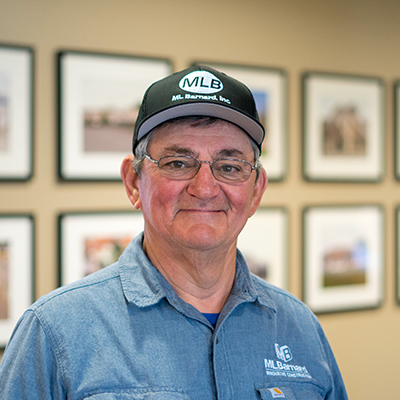 Steve Weber
Superintendent
Steve Weber is ML Barnard, Inc.'s Superintendent. Steve's responsibilities include supervision of ML Barnard, Inc.'s field personnel, sub-contractor interaction, scheduling, field design and management, and job site performance. Steve has over 30 years experience in the construction industry and has been with ML Barnard, Inc. since inception. Steve's prior experience includes: Construction Superintendent for Cincinnati United Contractors (CUC) and Project Foreman for Valley Interior Systems.Steve is a Graduate of Ohio Valley Carpenters and is an active member in a number of community organizations.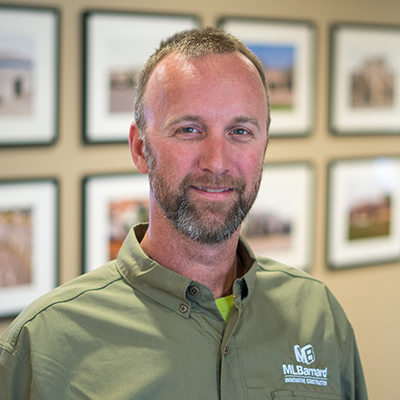 Jack Fedders
General Superintendent
Jack Fedders is ML Barnard, Inc's General Superintendent. In addition to overseeing all field aspects of his projects, Jack also plays a big role in keeping all field personnel, subcontractors, and ML Barnard on the same page to ensure a smooth project completion. Jack has been with ML Barnard, Inc since 1997 and has extensive experience in both residential and commercial construction. His experience ranges from finish carpentry work, to residential and commercial framing, as well as custom built wood furniture.