ML Barnard Inc. has spent the last 25 years cultivating a reputation Built on Integrity and Quality. Mike took a little time to reflect on the everything he has built since starting the company. He decided he wanted to refresh the ML Barnard Inc. logo and prepare for the next 25 years of Design Build construction to the Tristate.
Below is the evolution of the ML Barnard Inc. brand from the original company letterhead in 1992:

To the introduction of the MLB acronym becoming part of the brand identity:

And now in celebration of the 25th anniversary ML Barnard's refreshed look in 2017: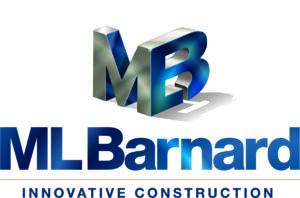 What do you think of the new look?